Light signs with separate letters
Lighted box signs and shaped case signs
Rectangular, square or any other shape
One or two sided
Different surface materials
LED lighting
Texts and logos are added on the signs with a sticker film or with 4 color printing. The front of the sign can be made from a cut aluminum sheet. An acrylic sheet or letters cut from acrylic are placed behind the cut aluminum sheet.
Signs and signposts
For indoor or outdoor use
Size and shape are customized to fit the intended use and space of the sign
Different material options
Lighted or unlighted
Standing column signs,
advertising columns and pylon signs.
Desing and production
Our design services take the look of the sing into consideration as well as technical aspects and assembly details. Before making the sign, we provide you with a rendered image of the product if needed. After this step, we design the technical structure of the product and create CAD-images for our own production.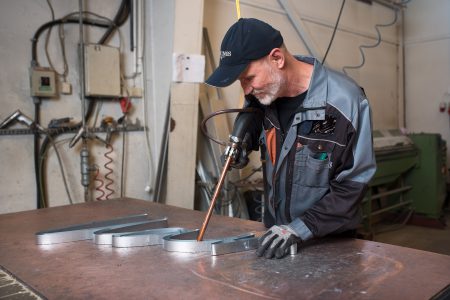 Assembly and maintenance
Our experienced professionals and our versatile equipment allow us to quickly assemble signs even to challenging locations.
Our services also include updating old signs with new technology.
Metal sheet laser cutting
We laser cut metal sheets with a short delivery time.
Aluminum sheets
Hot dip galvanized steel sheets
Steel sheets
Brass sheets
Aluminum sheets
Hot dip galvanized steel sheets
Steel sheets
Brass sheets
Aluminum sheets
Hot dip galvanized steel sheets
Steel sheets
Brass sheets